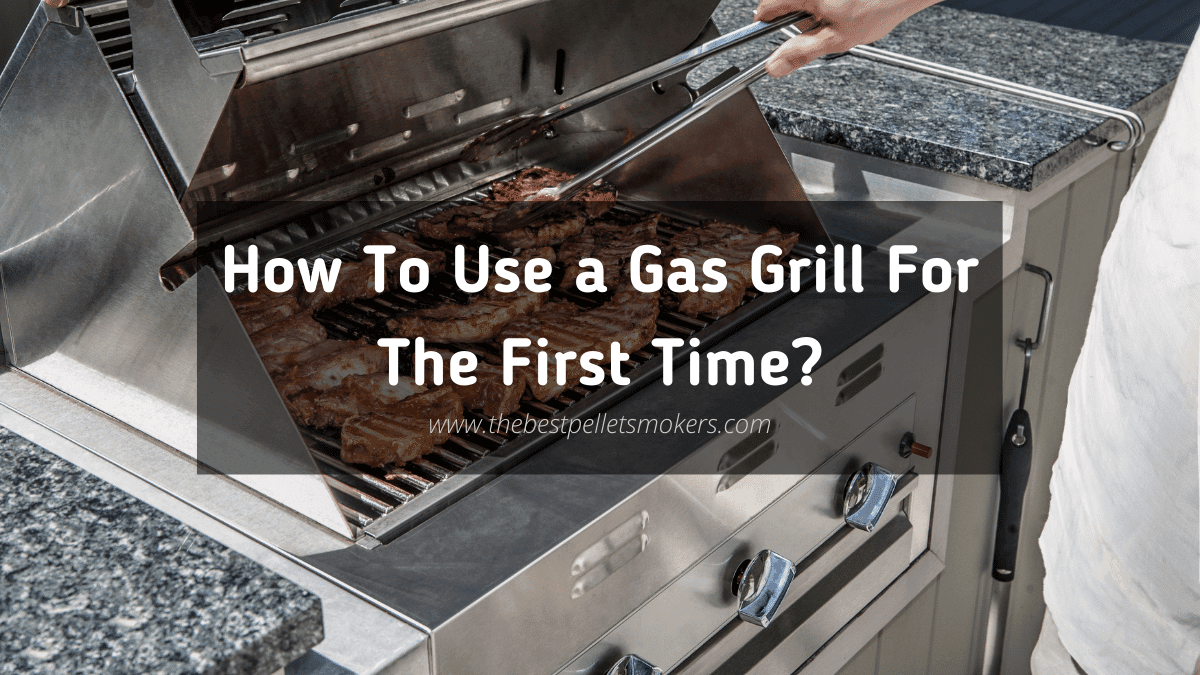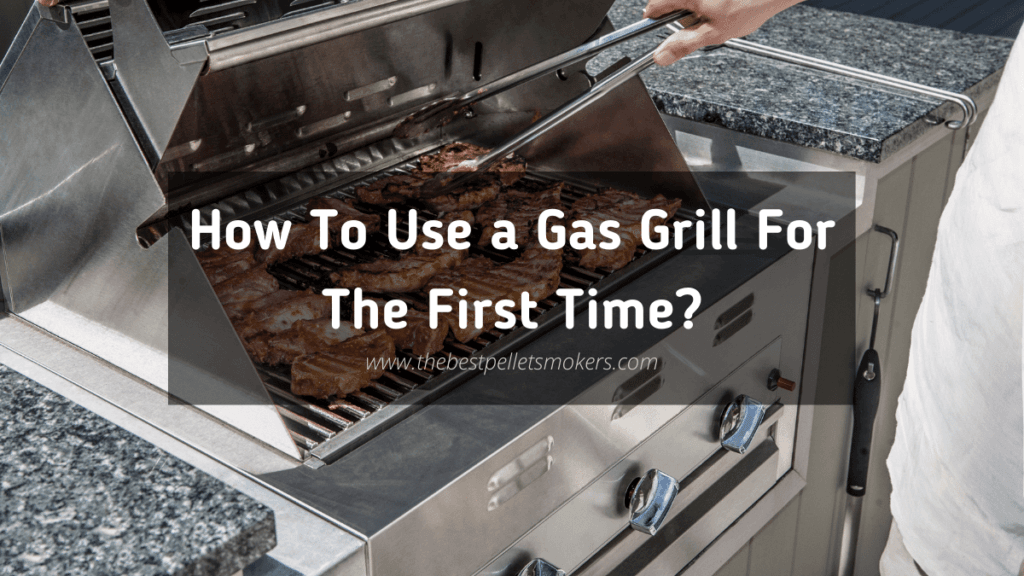 Meat grilling is a very traditional way of grilling and it can be enjoyed all year long. But if you are new to this thing, then acknowledge how to use a gas grill for the first time within this article.
What could be more fascinating than this? It offers a better combination of convenience, speed, and quality in cooking. Gas grills on the market are durable and offer a strong cooking experience.
If you have purchased your new Gas Grill, then your next step is to enjoy super delicious steaks, hamburgers, chicken wings, and much more. For the first time, you need to take some precautions and follow certain steps. Read the article to learn more about how to use a gas grill for the first time.
Step By Step Instructions
1. Read the Manual thoroughly
Whenever you buy a gas grill you are given a manual. There are many smoke grill models on the market, so the manual gives information about the specific model.
The first step you should take is to carefully open the package and read the manual completely to understand how to assemble the Gas Grill model you've bought. You will find detailed instructions on how to assemble the components in the correct order in the manual. You'll get an idea of how to use a Gas Grill for the first time.
Check out these 3-burner gas grills for a perfect cookout!
2. Equipment Required
The material you need to use a gas grill for the first time undoubtedly depends on the type of dishes you are going to make. So, in this article, we are mentioning a few important things that you must have if you own a Gas Grill.
Grill Brush
Heat Resistant Cooking Gloves
Roasting Pan with a Lid
Meat Thermometer
Meat Spatula & Meat Tongs
Cooking Spray
Fire Extinguishers
A pair of stainless steel scissors
Aluminum foil for steam/Cooker Packets
3. Check the Grill For Cleanliness
Even if you have bought a new grill you must check that it is clean or not. Because at the time of unpackaging they might get something unknowingly such as dirt. Therefore, you must check its cleanliness.
If you have a grill already, clean its part thoroughly if you are using it for the first time. You should clean your grill with a grill brush. Grill parts are dishwasher safe, so it is best to wash them before using them.
4. How To Position the Grill
In order to use a gas grill, you need to get it outside on a flat surface such as a rooftop or in the backyard. There are also tabletop gas grills available. Moving a gas grill into an open space will make cooking more enjoyable.
Although we hope it never happens, there is another reason to put it outside: to avoid accidents. You must remain vigilant and check the gas connection very carefully if you are using a gas grill. There shouldn't be any leakage of Gas.
Therefore, before beginning the grill, the grill should be positioned correctly.
Note: Conduct a Leak Test before using the grill.
Apply dishwashing soap to the valves to perform the test. Open the valves slowly to see if there are air bubbles. If there are no bubbles, there are no leak issues. However, if bubbles appear, it's better to avoid accidents and not use the grill.
Read Also: 15 best pellet smokers
5. Light Up the Gas Grill
A simple process for lighting the gas grill can be followed by following a few steps. The first step is to locate the lightning hole and once you have found it proceed to step 2. The next step is to burn a match and place it in the curled holder attached to the gas grill.
Now carefully take the match holder to the gaslighting hole. When the match holder reaches near the hole, slowly turn on the heat ignitor. Now you're almost done lighting up the gas grill.
Now that you have lit up the first burner, move your attention to its adjacent burners and turn them ON by holding the curled holder. It's possible that the gas won't ignite. In that case, turn off the gas knob and wait a while before repeating the step.
6. Preheat The Grill Before Using
After lighting the gas grill, turn the knob to its maximum heat position and close the lid for 10 or 15 minutes. The temperature should reach 400 degrees Fahrenheit before you start.
Slowly turn the knob to medium to set the temperature. The temperature of most gas grills can be controlled automatically through a temperature control system.
When using a new gas grill you do not need to do this step, however, if your grill is not brand new, take out your grill brush and clean the cooking grates. Alternatively, if the debris does not come off easily then close the lid and let the pot heat up for a few minutes more.
Read Also: How does a gas grill work?
7. Grill is ready to start Grilling Food
If all of the steps above have been followed correctly, your grill is now ready to cook food. It is hoped that you have chopped vegetables and seasoned meat for your dishes before heating up the gas grill. For your first time using the grill, start with steaks and hamburgers so that you get a good idea of how to use a gas grill for first time.
There are three different temperature settings: high, medium, and low. If you want to maintain the temperature, turn the knob at any one of the three settings. When cooking, you can use meat thermometers, meat tongs, and meat spatulas to make your cooking easier and your memories unforgettable.
8. Make Sure the Grill is Turned OFF
Now if you have cooked food and you are going to shut down the Gas grill then shut it carefully. Check it, again and again, to make sure that there is no more gas flow. As you will turn off the knob you'll also hear the sound of turning the gas OFF.
Turn OFF the Gas Valve completely. Now, wait for the Grill to cool down, and lastly close the lid and cover it with a grill cover to protect the gas grill from outside elements.
Read Also: Electric Vs Propane Smoker: Which is best for you?
Summing Up
I hope that your first experience with cooking was both fascinating and enjoyable. As a result of writing this article, I attempted to elaborate on all steps of how to use a gas grill for the first time in full detail.
And remember that proper cleaning and maintenance of your gas grill will let you use it for years to come without any problems. It'll be easy to prepare healthy food and it will taste good on a clean gas grill. Safety precautions should be followed according to the instructions in the manual.