The cleaning of your electric smoker is not a sturdy game. You just have to focus on a few basic things to eradicate the issues that hinder the smoother working of your electric smoker.
It is so common to have greasy walls full of fat drippings, sauces, and ashes on the smoker's surface during the process of grilling. But, it does not mean grilling is bad at all. However, it gives a little bit of heftiness while cleaning the electric smoker.
You can keep your electric smoker in a flow by keeping it clean and increasing its durability as a whole. Undoubtedly, grilling the meat will add taste to your parties and feasts but it leaves time taking stains, grease, ashes, and drippings on the grills and inside the smoker.
Cleaning an electric smoker might take time but it is going to improve the appearance, health support, and working capacity of the smoker. For that sake, you can come to know a few points that can aid you in how to clean an electric smoker.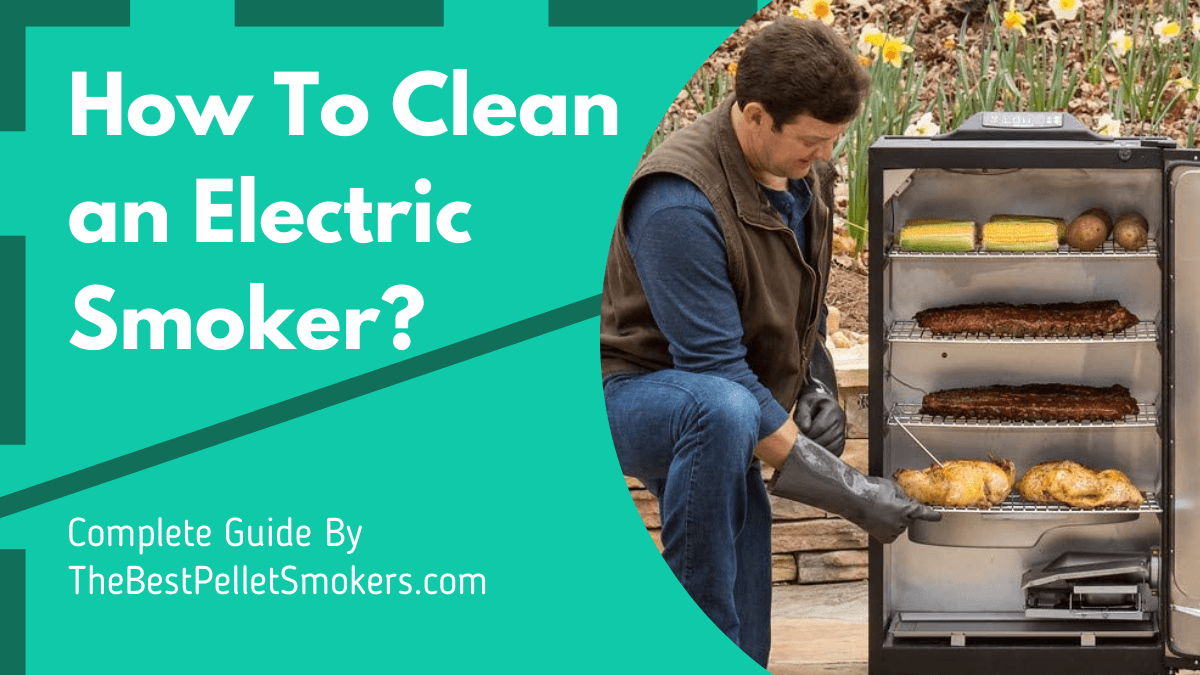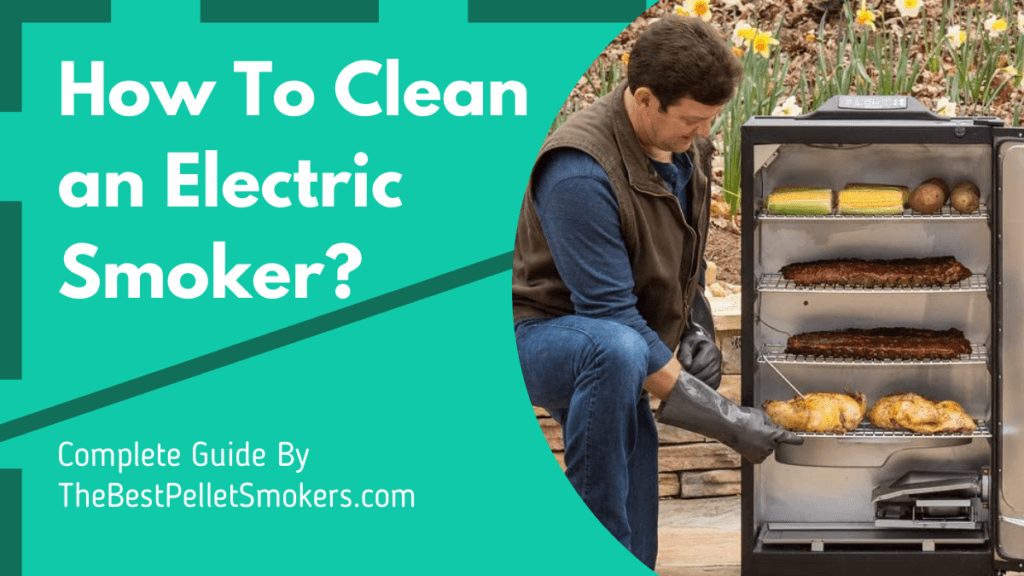 We have discussed a few tips, tricks, and basic points to know for easier and hectic-free cleaning. Let's take a look at them for a sneak peek.
Steps for Cleaning an Electric Smoker
It is important to keep your electric smoker clean and free of contamination. We have come up with a few steps that help you clean your electric smoker. The first and foremost step is to read the user manual to implement all the ways for cleaning. Then, start cleaning your electric smoker. Here are the steps:
Take out the internal parts
First of all detach the internal parts of your electric smoker such as shelves, water pan, and drip pan.
Taking out these things will create space in the smoker for the proper cleaning process.
Clean all these internal parts of the electric smoker in the dishwasher if they are dishwasher-friendly.
If they are not, then clean them with soapy fluid and warm water to wipe away debris and contamination.
The grease on the drip tray can be removed with a metal scraper. You can also use the grill brush to eliminate the tough and stubborn grease.
Make sure the smoker cools down if you have recently used it. Minimal level heat is good to melt away the thickly grimed grease on the internal parts and inside the electric smoker.
Wrap the Surface of the Electric Smoker
The next step is to clean the inside of the electric smoker. For that try these tricks:
Make sure to cover the surface or floor of the electric smoker to prevent surface damage.
Apply the newspaper or tarpaulin paper to the inner surface of the electric smoker to keep it protected. This will help you to absorb the drips and lumps while cleaning.
Take the warm soapy water, dip the foam, or scrub into it. Use this foam on the inner walls of the smoker and wipe away all the grease content easily.
For a better cleaning experience, make sure to use a dry piece of cloth to absorb the water droplets. It will keep the surface clean, shiny, and mist-free.
Take out the newspaper or tarpaulin paper after cleaning the sides of your electric smoker. Make sure to clean the bottom area of the smoker as well for healthy and balanced cleaning.
Outer Cleaning
After cleaning the inside of your electric smoker, it is time to make it shiny from the outside. The ways include:
Clean the outer sides and its glass door with the help of a sponge or foam.
Dip the foam into soapy and warm water.
Gently wipe the glass door to reduce the droplets and lumps of grease for a clearer view during grilling.
Try to use the softer equipment for glass door cleaning and avoid the metal-based scraper. This may cause scratches on the glass and affect its appearance.
You can use the sponge to remove the stubborn grease along with a little bit of extra warm water.
NOTE: After applying these steps, reassemble your electric smoker and keep it aside for a while. Make sure to keep it tidy, free of grease, and unwanted hidden debris by proper cleaning.
Read Also: The 15 Best Pellet Smokers
Important Things to Consider for Cleaning an Electric Smoker
Every appliance has its requirements for working and cleaning. For that purpose, you must check the Manual first to get the safest working experience. When it comes to cleaning we suggest reading the user manual and starting cleaning.
Here we have discussed a few things that you might consider while cleaning an electric smoker. The required tools/equipment involves;
Surface covers such as tarpaulin or newspapers
A bristle-free grill brush
Warm and soapy water
Piece of cloth, sponges, or scouring pad
Grill scraper
Paper towels
Tongs
Vegetable oil
Microwave-safe bowl
Boiling water
Window glass cleaner
Stainless steel cleaner in case of stainless steel smoker
You can change or alternate things as per your cleaning needs. There are different kinds of electric smokers from various brands. So, use the ways that best suit your product.
Read Also: How to clean a flat top grill? Top 7 ways
FAQs
Is it necessary to clean an Electric Smoker when using it for the first time?
As a matter of fact, most people, professionals, and customers suggest cleaning the new electric smoker when using it for the first time.
However, it is not mandatory to wash the electric smoker by their manufacturers. But it seems good to wash out from a safety and health point of view.
How many times should I clean my electric smoker?
Well, it is all about the quantity that you have used in your electric smoker. If you are using it frequently, then make sure to clean it after a few days to keep it free of debris and unwanted grease.
In general, it is better to clean your electric smoker after using it three to five times to maintain its working and health support for your meat grilling.
Wrap Up
Cleaning your electric smoker is a habit that adds a penny to your pocket by keeping it reliable and durable. Moreover, cleaning your electric smoker after 2-3 uses is good and accentuates the overall working.
Anyhow, if you like cleaning an electric smoker after every use, then it is also your preference. Trying this trick might not cause any issues for the electric smoker, even if it keeps the smoker on the go without creating any problems in functioning.