There is no doubt that Weber grills are some of the best on the market. They are well-made and durable, and they come with most of the features that other grills simply don't have. But are Weber Grills worth the money? Well, that depends on your needs and budget.
Weber grills can be quite expensive, so you need to make sure that you're getting what you need before you invest in one. In this blog post, we will take a look at the pros and cons of Weber grills so that you can make an informed decision about whether or not they are worth the money.
Why Are Weber Grills So Expensive?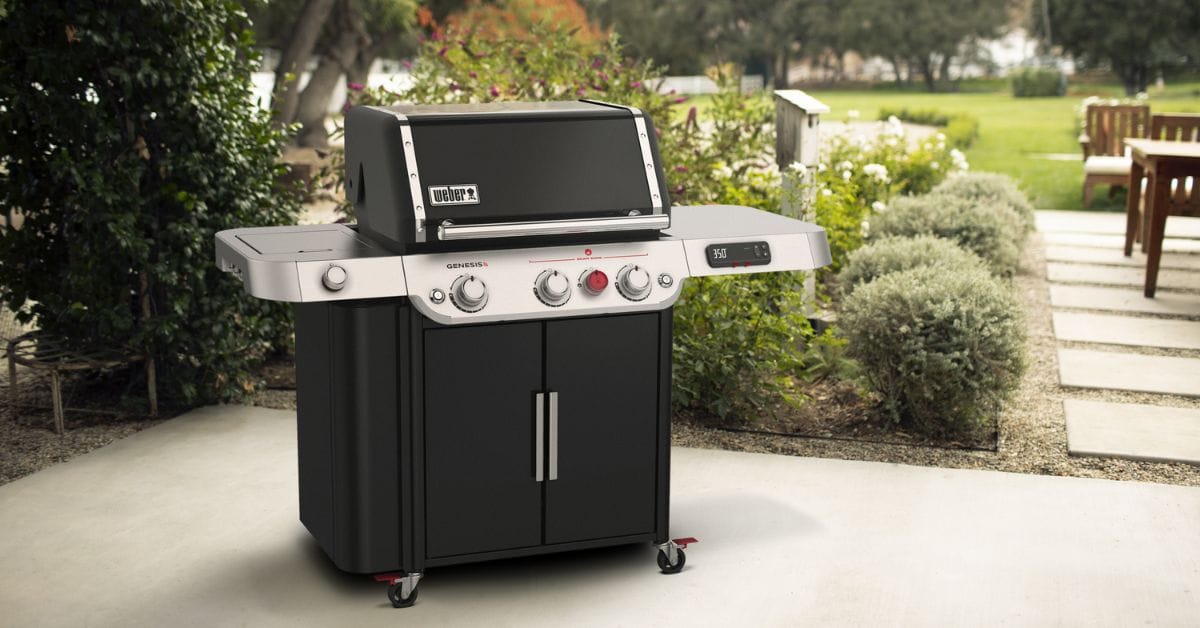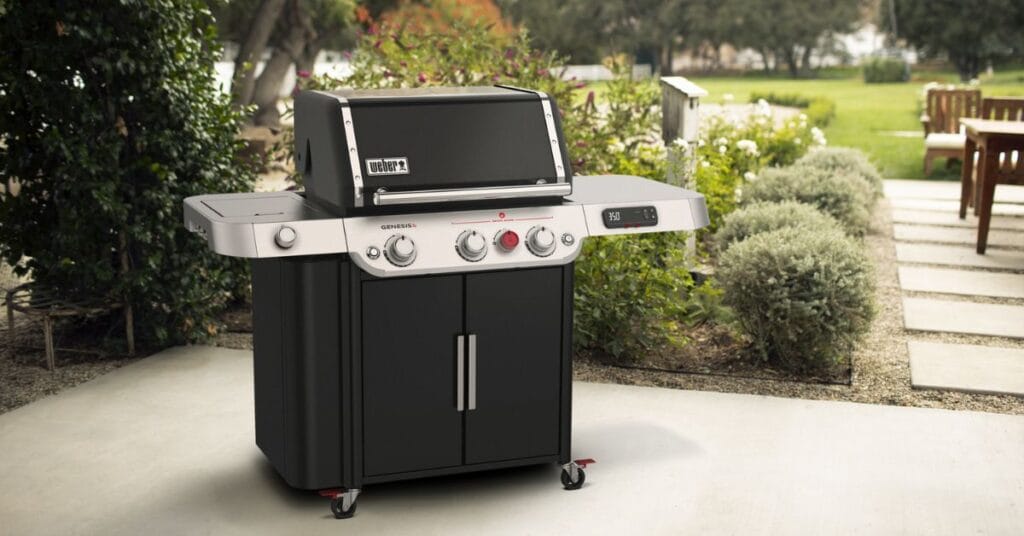 Weber grills are definitely worth the money. They're easy to use, and they produce great results. The only downside is that they're a bit more expensive than other brands. But when you consider how long they'll last and how much use you'll get out of them, the price is definitely worth it.
So if you're in the market for a new grill, don't hesitate to spend a little extra on a Weber. You won't regret it. There are a few factors that differentiate the weber grills from other less expensive grills. Here are the most important features to consider in this regard:
1. Design And Engineering
Weber Grills are designed with two things in mind: durability and performance. The grills are made with heavy-duty materials that can withstand the rigors of outdoor cooking. They also feature innovative designs that make them more efficient and easier to use, such as adjustable vents and igniter.
Weber Grills are engineered to provide superior performance. The grills feature powerful burners that can reach high temperatures quickly. They also have large cooking surfaces that make it easy to cook for a crowd.
2. Materials
Weber grills are made with high-quality materials. The company uses stainless steel and porcelain-coated cast iron in their grills, which makes them durable and able to withstand high temperatures. Weber also uses double-walled construction in their grills, which helps to prevent heat loss.
3. Easily Repaired
If something does break on your Weber grill, it is very easy to find replacement parts. In fact, Weber has an entire website devoted to replacement parts. You can find almost anything you need to fix your grill, and the company even offers a video tutorial on how to replace some of the more popular parts. This makes it easy and affordable to keep your grill in good working condition for many years.
Weber is also known for its customer service. If you have any questions about your grill or need help with assembly, the company has a team of experts that are ready and willing to assist you. You can reach customer service by phone, email, or live chat.
4. Warranty
Weber grills come with a warranty that covers the grill itself for five-ten years. This is a great feature, as it means that if anything goes wrong with your grill, you can get it fixed without having to pay for the repairs yourself. The warranty also covers any accessories that you purchase for your grill, so you can be sure that your investment is protected.
Read Also: Napoleon Vs Weber – Which is the best grill?
What To Consider Before Buying A Weber Grill?
Weber grills have been around since the 1950s, and they are still one of the most popular brands on the market. There are a few things to consider when deciding if a Weber grill is right for you.
First, think about what you will be using it for. If you plan on cooking for large groups often, then a Weber grill might be a good investment. They are known for their durability and even heat distribution, which can make your life easier when cooking for a crowd.
Another thing to keep in mind is how often you will be using your grill. If you are an avid griller who uses their grill several times a week, then a Weber might be worth the investment.
But, if you only grill a few times a year, then you might be better off with a cheaper option.
There are a few things that make the weber grills the best.
Durability: Weber grills feature sturdy construction and heavy-duty materials to ensure a lifetime of use.
Performance: Weber grills are reliable and deliver consistent results, whether you're cooking for a small group or a large crowd.
Versatility– weber grills are not only used for cooking. They can also be used for baking, smoking, and even roasting.
Easy to use – weber grills are designed for easy use, you can spend more time enjoying your food and less struggling with the grill.
Pros And Cons Of Using Weber Grill
Most people choose weber grills for enjoying outdoor cooking. However, there are some pros and cons to know before you make any decision.
Overall this is the best option for those who enjoy outdoor cooking, family gets together.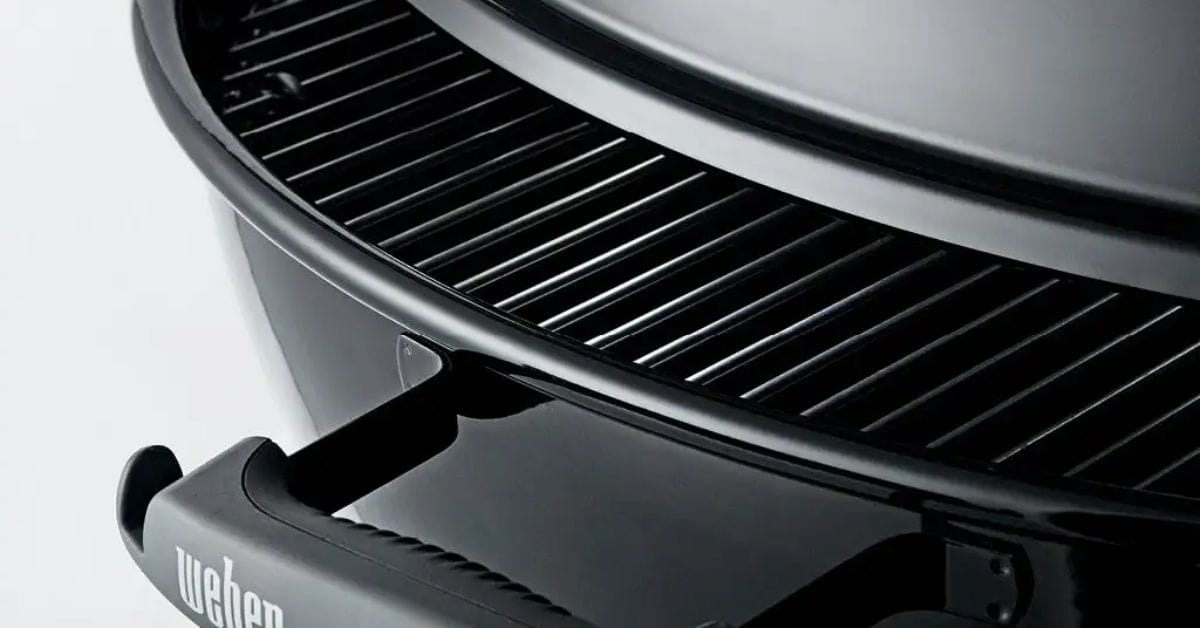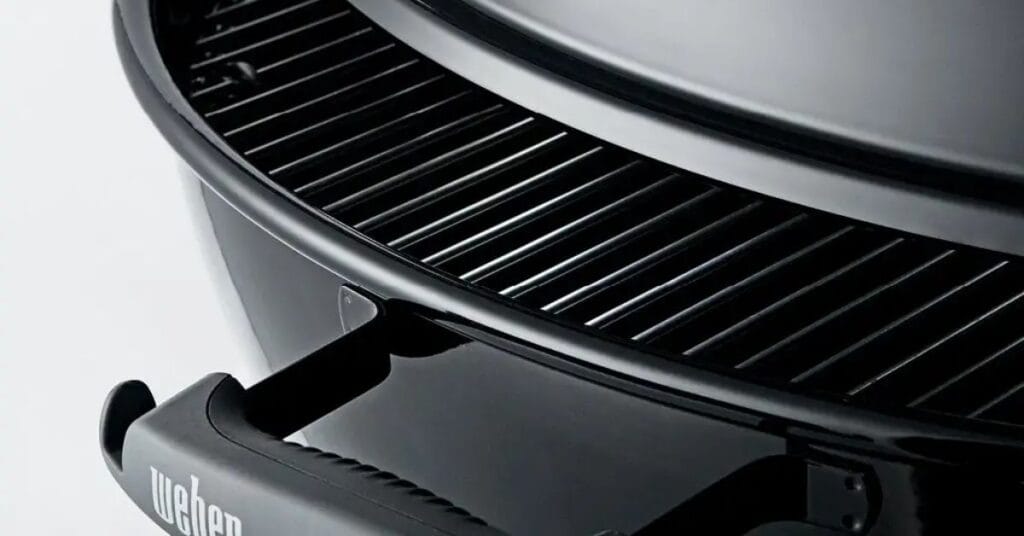 Read Also: Nexgrill Vs Weber – Which brand makes better grills?
Types Of Weber Grills
The Original Kettle Grill: The Original Kettle Grill is the classic Weber grill that started it all. It's a great choice for grilling burgers, hot dogs, and other small items.
The Performer Grill: The Performer Grill is perfect for those who want the convenience of an electric grill with the flavor of a charcoal grill. It's perfect for grilling larger items like steaks and chicken.
The Summit Grill: The Summit Grill is Weber's top-of-the-line grill, perfect for those who want the best of everything. It features both a charcoal and gas grill, giving you the flexibility to cook whatever you want.
The Smokey Joe Grill: The Smokey Joe Grill is perfect for those who want to add a smoky flavor to their food. It's great for grilling smaller items like burgers and hot dogs.
The Q series Grills: The Q series Grills are perfect for those who want to cook multiple items at once. They come in a variety of sizes, so you can find the perfect one for your needs.
The Portable Grill: The Portable Grill is perfect for those who want to take their grill with them on the go. It's small and lightweight, making it easy to transport.
The Built-In Grill: The Built-In Grill is perfect for those who want to permanently grill in their backyard. It's a great choice for grilling larger items like steaks and chicken.
The Spirit Grill: The Spirit Grill is perfect for those who want an affordable grill that still has all the features they need. It's a great choice for grilling burgers, hot dogs, and other small items.
The Genesis Grill: The Genesis Grill is perfect for those who want a high-quality grill that will last for years. It's perfect for grilling larger items like steaks and chicken.
Here is why Weber Grills are expensive, check out this video:
FAQs
What makes Weber Grills so much better?
Weber has been a go-to brand for expert grillers for years because it delivers the right mix of quality and value for customers. Everything from its top-notch construction to high-quality materials and ergonomic designs to customer-oriented policy justifies the company's position of being one of the leading manufacturers of outdoor grills in the country.
How long should a Weber Grill last?
Ideally, a Weber grill should last anywhere between 8-16 years for domestic users. However, it largely depends on the quality of maintenance and how you utilize your machine. If you handle everything carefully, chances are you'll not have to trouble yourself with frequent buying.
Final Verdict
In our opinion, yes – Weber devices are definitely worth the investment. Not only do they last longer than most other grills on the market, but they also come with a host of features and accessories that make grilling easier (and more fun). Plus, we think their warranties are definitely worth the peace of mind.
They may be a bit more expensive than other average grills, but they're worth it. With their high quality and durability, you'll be able to use your Weber grill for years to come. So if you're in the market for a new grill, we highly recommend checking some models from Weber. You won't be disappointed!