Are you looking for a way to cook better-tasting food? It is no secret that gas grills are cheaper and easier to transport, but they don't give the same taste as a charcoal grill when they get older. If you want the best flavor for your cooking, knowing how to convert a gas grill to a charcoal grill can be beneficial and exciting.
In this article, we will discuss how you can convert your gas grill into a charcoal grill while also taking advantage of some other benefits that come with using this type of fuel source.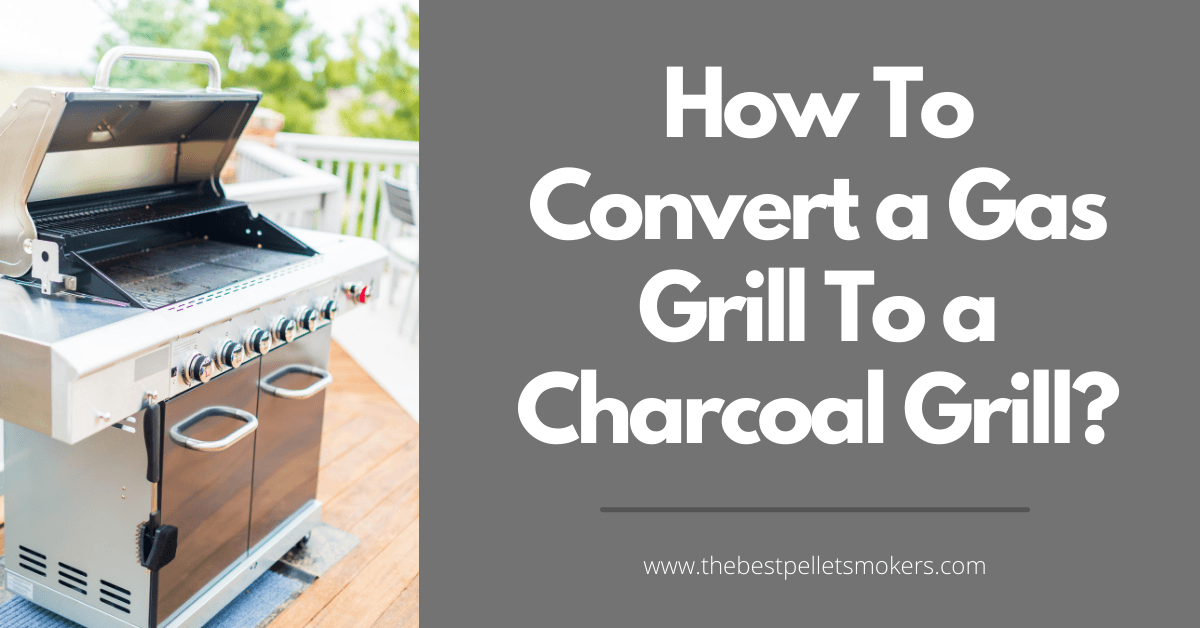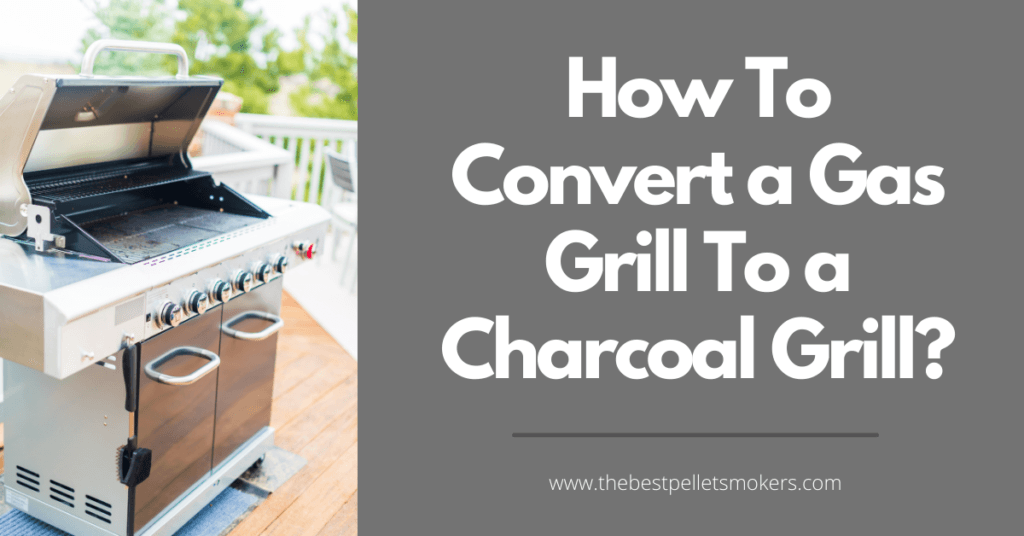 This guide will turn your taste for smokey flavor into reality.
Let's get started!
How to Convert a Gas Grill to a Charcoal Grill?
The following is the easiest way to convert your old gas grill into a charcoal one:
Step 1: Prepare the Grill
You will need to start this project with a gas grill that is in good shape. The model of the grill does not matter, but you should check all parts are there, and that nothing is broken or cracked.
Moreover, you will need to make sure your grill is completely cool. If you are trying to convert an old gas grill to a charcoal grill, it would already be in a position that does not require any cooling.
However, if the gas grill is currently functional, you would want to ensure it is cool and ready for the process.
Step 2: Disassemble the Gas Grill's Components
Remove all screws from your gas grill and other gas-related components, including gas cylinder, hose, racks, supply pipes, and venturi pipes. Take out all the burners and heat plates.
Be careful not to lose any screws in this process, as you will need them later in the process.
Read Also: How to use wood pellets on a Gas Grill?
Step 3: Remove The Grates From Your Gas Grill Using Pliers or a Wrench
Remove the grates from your gas grill by either using pliers or a wrench. As far as their reuse is concerned, you can use them in your charcoal grill if they are functional and rust-free. If there is rust on the grill grates, check out this method to remove it completely.
Step 4: Remove The Tank Holder
This part may vary depending on your gas grill model, but you will likely have to remove at least two screws in order to take the tank holder off.
Step 5: Drill Holes in the Lid and the Bottom of the Container for Ventilation
Charcoal grilling requires a sufficient supply of air circulation during the process. To ensure an adequate oxygen supply, you need to drill 2-3 holes in the lid and on the bottom part in this regard. You will achieve consistent cooking results and great taste through these holes.
Step 6: Install The Grill Grates or Metal Sheet
There are two possible choices in this regard. You can use the existing grill grates if you are in good condition after cleaning them thoroughly. However, you will require a metal sheet if the grates are not in good condition.
Install the grates in the same location where they were previously.
In the case of the metal sheet, you're going to need a large piece of heavy metal sheeting that will fit into the bottom of your grill. Again, you can use a section cut from a discarded oven or stove if the dimensions match.
As you will be using the sheet as a charcoal chamber, you need to ensure its firmness by using screws.
We have reviewed: 5 Best Tabletop Pellet Grills
Step 7: Add Charcoal and Start Grilling
After installing the grill grates or the metal sheet, it's time to add charcoal to your newly converted charcoal grill to start grilling. Place the grill rack in place, and you are ready to start cooking.
Having learned how to convert a gas grill to a charcoal grill, it is time to see what precautions you need to take when using the grill.
Taking Care And Maintaining a Newly Converted Charcoal Grill
You can do a few things to take care of your newly converted charcoal grill. The key is to be consistent with it so that you can get the most out of your grill and avoid any potential problems down the road. Here are some tips:
Regular Cleaning Is the Key to Success!
Clean your grill regularly. This means ashes, leftover food, and grease should be removed routinely.
Cleaning the Cooking Grates
The grill grates can be cleaned with a stiff brush, soap, and hot water to remove any residue from the food that has been cooked in them. If there is debris stuck between them, then you will need to scrub harder or use an abrasive pad to do this work for you. The best way to clean this part of your grill is by using a long-handled wire brush.
Maintaining the Ash-Catcher
Make sure you take the time to clean the ash catcher and empty it after every use. This can get messy, so put on an old pair of shoes or work boots before doing this job. You want to have a container that will catch all the ashes and soot that fall from the grill.
Read Also: Smokers vs Grills: Which one to buy & why?
Inspection Is Crucial
Inspect your grill for any damage after each use. This includes checking for loose bolts, screws, or joints. If you find anything that is not in proper working order, then have it repaired as soon as possible to avoid further problems down the road.
Always use caution when cooking on your grill. Keep an eye on the food that you are cooking and make sure it is not over or undercooked. Remember, practice makes perfect.
Never Use Your Converted Charcoal Grill or Any Gas Grill as a Storage Area
Do not use your grill as a storage area or place where you leave the nozzle from the propane tank. This is an accident waiting to happen! There are plenty of other places for this, so keep it out of harm's way and away from children at all times.
As mentioned earlier, if you want to have a grill that will last you a long time, then it is important that you take care of your grill properly.
This means keeping up on the cleaning, maintenance, and inspection after each use to ensure everything works as it should. By following these tips, you can keep your converted charcoal grill in great condition and avoid any potential problems down the road. Grill on!
We have reviewed: 10 Best Indoor Smokeless Grills
Final Words
Building a charcoal grill can be tricky, but the guidelines mentioned above will help make it easier for you. Just remember to use common sense and safety precautions when working with fire.
If this sounds like too much work for you, we recommend buying an already-assembled model instead. They're typically more expensive than building one yourself. Still, they also come with warranties that cover certain parts in case anything goes wrong during normal usage over time (something that's not possible if you build the unit by hand). 
We hope our blog post has helped clear up some confusion about how to convert a gas grill into a charcoal style.
Grilling never ends!